New Here?
What to Expect at Pilates Place
---
Pilates is one of the most beneficial forms of exercise in the world. It will improve your strength, balance, posture, and overall well-being. However, it can take some practice to do correctly, especially when using the specialized Pilates equipment.
The classes are fun and challenging and the environment is inviting. You'll love coming to Pilates and you'll love the difference it makes in your body. But before you jump in, you need to learn to use the equipment and how to perform the basic movements.
So, if you are new at Pilates Place and new to Pilates, you must have one session of learning the Pilates reformer before joining the group classes.
Schedule a quick training session with Greg and discuss your overall goals with him before joining the group classes. This will help Greg asses where you are and better tailor your workouts to fit your Pilates level.
---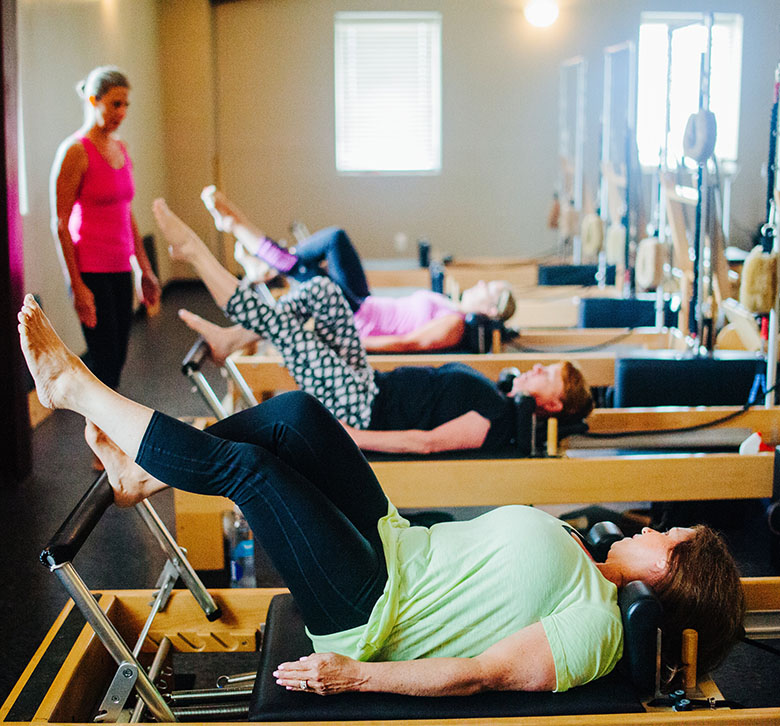 Greg Monk
Meet Your Instructor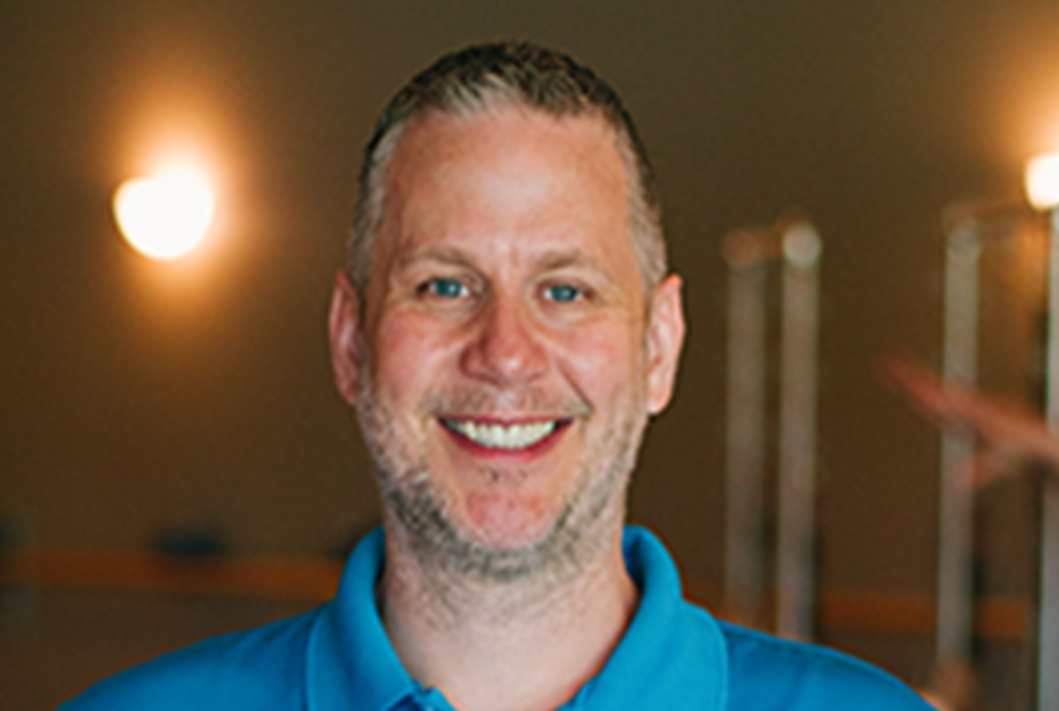 Our mission here at Pilates Place is simple: To help you become the best that you can be. We want to you to be healthy in body, mind, and spirit. Just like Joseph Pilates did with his clients, we want to help you realize how good your body is designed to feel. We want to help you feel younger, happier, and more alive.
As the owner, I wanted a studio where people of all shapes and sizes would feel great about their workout experience. As someone who has struggled with weight issues all my life, I know that it can be intimidating to get started on a healthier lifestyle, especially in a typical gym environment. So, whether you are a beginner , athlete, or weekend warrior, we have classes that fit your lifestyle. Come join us and start your path to a better life!
Want to go more in depth?
FAQ on Pilates
What Is a Pilates Reformer?
The Pilates reformer is a bed-like frame with a flat platform on it, called the carriage, which rolls back and forth on wheels within the frame. The carriage is attached to one end of the reformer by a set of springs. The springs provide choices of differing levels of resistance as the carriage is pushed or pulled along the frame. The carriage has shoulder blocks on it that keep practitioners from sliding off the end of the reformer as they push or pull the carriage.
At the spring end of the reformer, there is an adjustable bar called a footbar. The footbar can be used by the feet or hands as a practitioner moves the carriage. The reformer also has long straps with handles on them that are attached to the top end of the frame. They can be pulled with legs or arms to move the carriage as well. Body weight and resistance of the springs are what make the carriage more or less difficult to move. Reformers parts are adjustable for differing body sizes and different levels of skill.
How is a Pilates Reformer Used?
A wide variety of exercises are done on the reformer to promote length, strength, flexibility, and balance. Most Pilates reformer exercises have to do with pushing or pulling the carriage or holding the carriage steady during an exercise as it is pulled on by the springs.
One of the best things about the reformer is its versatility. Exercises can be done lying down, sitting, standing, pulling the straps, pushing the footbar, perched on the ​footbar, perched on the shoulder blocks, with additional equipment, upside down, sideways, and all kinds of variations. In other words, the reformer can train many parts and dynamics of the body in many different ways with just one relatively sleek piece of equipment.
Testimonials
What everybody says about us
---
Love ❤️ this place & Greg is an Awesome coach
- Shawna Johnson
---
I ❤️ Greg's fun teaching style. He makes you laugh but still pushes you to that next level. I'm already seeing and feeling awesome improvements. This is a great studio full of friendly people. I highly recommend joining.
- Gigi Bays
---
What a great Pilates Studio! Greg is a wonderful instructor!
- Lynda Haworth
Ready to get started?
Give us a quick call to setup your first session!